Monday Morning Ready
IMAGERY
Teaching sooner than you thought you would be? Looking for inspiration? At Stages Indoor Cycling we've got you covered with small snippets of education, class plan, choreography linked to a playlist with our music partners Yes!Fitness Music.
In this download we explore the toolset of bringing Imagery into the Indoor Cycling Studio. Helping you export your riders from the confinements of the four walls of the indoor cycling studio. (Of course some of you may be lucky enough to be teaching outside).
Download the PDF in whatever format you want - tablet or mobile. Or download them both so you always have access to the playlist and choreography notes.
If your studio has either StagesFlight or Stages Studio then discover the plans in the cloud or in the experiences section.
Thanks for getting ready with us! Go smash it!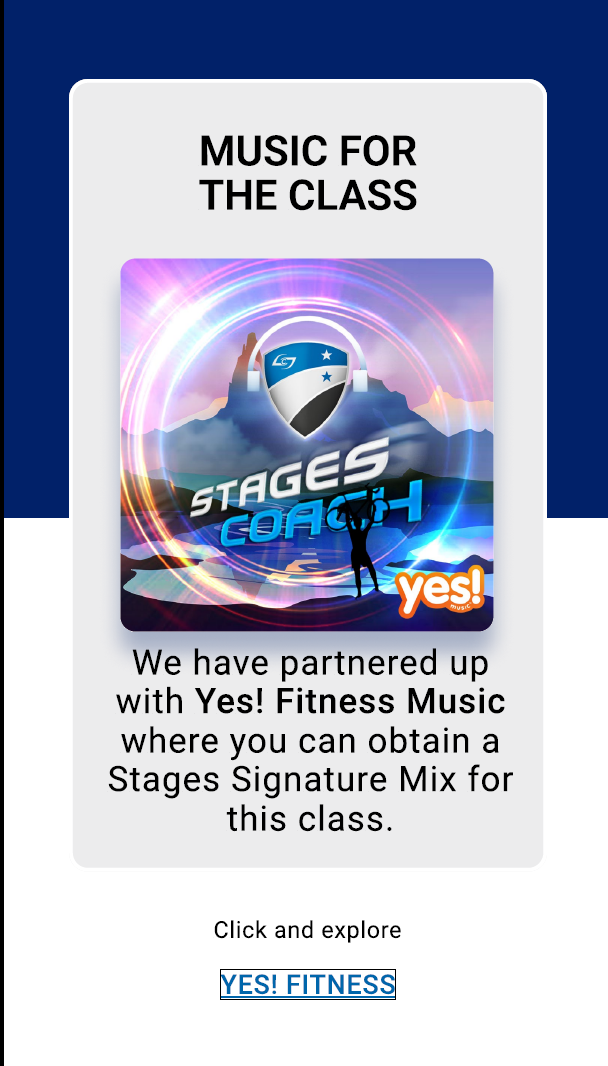 We have partnered up with YES!Fitness Music to provide with a Stages Signature MIX to make sure your playlist matches with the choreography. Making sure our work efforts are matched with efficient recovery.
Simply purchase the Playlist or purchase a subscription*. All music is licence free - so no ongoing music fees applicable for you as an instructor.

*If you already have a Yes!Go Music Subscription the album is already available - so you only need to purchase the PDF for Choreography and educational notes.